Correctional health services
A new model of health care
Correctional Health Services (CHS) is an integral part of British Columbia's health care system and the newest program of the BC Mental Health & Substance Use Services (BCMHSUS), a program with the Provincial Health Services Authority (PHSA). We provide health services at all 10 Correctional Centres across the province.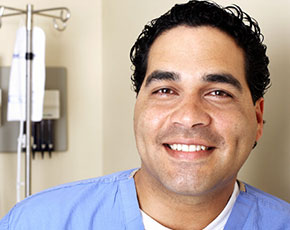 Team and Community
Be part of a team where you can live and work in your community, positively influence a client's journey down a new path, and see the difference you can make as you serve the diverse populations of the BC Corrections system.
Learn More
Your Total Rewards
With almost 20,000 employees working on a full-time, part-time or casual basis across the province, you will be part of a highly-specialized community of professionals focused on one thing: caring for the patients we serve across our diverse groups of care.
As a PHSA employee, you may be eligible for a comprehensive health benefits package, relocation assistance as well as continued education and specialty training.
Learn More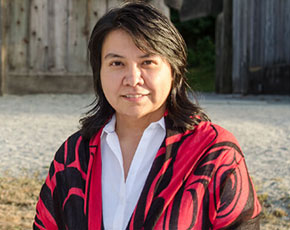 Diversity
PHSA is committed to employment equity and hires on the basis of merit. We encourage applications from all qualified individuals, including Aboriginal peoples, persons with disabilities and members of visible minorities.
Learn more about our unique
sites across the province
Alouette Correctional Centre for Women

24800 Alouette Road, Maple Ridge

Located in a beautiful, natural outdoor setting, ACCW houses sentenced and remanded female offenders. The facility provides safe and secure custody for up to 321 open, medium and secure classified clients and includes those sentenced less than two years, or those on remand or immigration detainers. Note: we recruit only female applicants for CHS positions at ACCW.

Ford Mountain Correctional Centre

57657 Chilliwack Lake Road, Chilliwack

Located in a stunning outdoor setting among mountains and the beautiful Chilliwack River, FMCC is a men's multi-level security centre primarily for aboriginal men, offenders with a mental disorder and sexual offenders. The facility houses approximately 125 adult male clients and the population includes those serving less than two years and classified as open or medium custody.

Fraser Regional Correctional Centre

13777 – 256th Street, Maple Ridge

Conveniently and centrally located in the Fraser Valley, FRCC is a multi-level security male custody facility. With recent expansions, FRCC now provides safe care and custody to approximately 550 adult male clients and the population includes those serving less than two years and classified as open, medium or secure custody, as well as remanded clients, immigration detainees and clients with a mental disorder.

Kamloops Regional Correctional Centre

2250 West Trans Canada Highway, Kamloops

Situated next to Kenna Cartwright Park in the sunny Interior, KRCC is a large provincial correctional facility with all levels of security including open, medium, and secure. Our population of up to 373 clients includes remanded and sentenced male offenders serving up to two years.

Nanaimo Correctional Centre

3945 Biggs Road, Nanaimo

Situated off the shores of Brannen Lake, NCC provides safe and secure custody for open and medium classified offenders who do not require higher levels of supervision. The facility houses up to 221 clients on sentences of less than two years.

North Fraser Pretrial Centre

1451 Kingsway Avenue, Port Coquitlam

NFPC is a secure, technologically advanced remand centre servicing courts in the Lower Mainland. Centrally located in Port Coquitlam, the facility makes for easy commuting access. With an average client count of 530, we house remanded male and female inmates who are going through the court process.

Okanagan Correctional Centre

200 Enterprise Way, Oliver

Located in a state-of-the-art facility close to the city of Oliver and in the vicinity of Osoyoos, Okanagan Falls, Penticton, Summerland and Peachland, OCC provides safe care and custody to approximately 350 adult male inmates including those serving two years and classified as open, medium or secure custody, as well as remanded offenders, immigration detainees, and offenders with mental health needs.

Prince George Regional Correctional Centre

795 Highway 16 East, Prince George

Situated in the centre of the province, PGRCC covers a vast territory. PGRCC provides safe and secure custody for low, medium and high-risk offenders, and our population consists of up to 300 clients on sentences of less than two years, on remand status or those who are immigration detainees. This includes a separate wing that houses up to 42 female offenders.

Surrey Pretrial Services Centre

14323 – 57th Avenue, Surrey

Centrally located in Surrey's justice centre with easy access to public transit, the secure remand facility of the SPSC provides custody of up to 235 adult male inmates and immigration detainees from within the Lower Mainland. While primarily a remand centre, SPSC also holds sentenced offenders serving intermittent sentences.

Vancouver Island Regional Correctional Centre

4216 Wilkinson Road, Victoria

Located in Saanich on southern Vancouver Island, VIRCC is a secure facility that houses up to 400 sentenced and remanded male offenders serving up to two years. Our historic building and grounds are centrally located and our main administrative building, built in 1913, has a deep history with the community.
Be the first to know
about our latest

opportunities