COVID-19: Hiring in Health Care
COVID-19: Hiring in Health Care
Join our heroes in health care
BC's health care professionals are no doubt our heroes, and this has been a challenging time. PHSA needs your help, now more than ever! We are all in this together.
#togetherforcare
#healthcareheroes
Every PHSA employee enables the best possible care for our patients and their families.
During the height of our COVID-19 response, PHSA's Recruitment and Redeployment Committee was prepared with 530 staff across our programs and services ready and willing to be redeployed to critical areas in response to the ever-changing needs.
Throughout the COVID-19 response, we continually hired for a variety of roles across both Clinical and Non-Clinical areas. In line with this support, we have hired an additional 160 staff to date, both on the front lines and behind the scenes.
Continue to watch this page for the latest opportunities contributing to our response to COVID-19. You can start your path in making a difference in health care, during COVID-19 and beyond.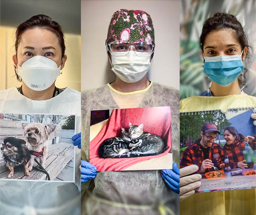 Featured Clinical & Non-Clinical Opportunities
Our Non-Clinical roles may include warehouse, supply chain and in-hospital replenishment roles.
Our Clinical roles may include infection control practitioners, nurses staffing the HealthLink BC 8-1-1 call centre, occupational health nurses and physicians, and roles within Lower Mainland Laboratories or the BC Centre for Disease Control.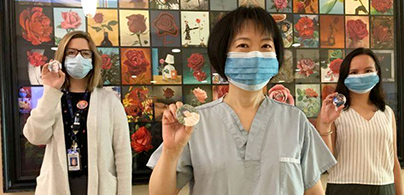 PHSA's Response to Covid-19
Throughout our COVID-19 response, PHSA's programs and services have truly come together to enhance and support patient care. PHSA is proud of our accomplishments, which couldn't have been made possible without the help of our truly innovative workforce. Below are simply a few examples that highlight some of PHSA's recent accomplishments.
New lab machine set up in record time to boost B.C's COVID-19 test capacity

Virtual health transitioning from a "nice to have" option in exceptional circumstances, to a "must have" means of receiving health care

Swift supply chain action to ensure there is no delay in the delivery of critical medical equipment and supplies
We proudly support our people and teams, especially during this time. Learn more about PHSA's COVID-19 Resources for Staff. From regular town halls to providing timely updates regarding child care, temporary accommodation, PPE, contact tracing, employee recognition care packages, wellness initiatives, psychosocial supports, and so much more, we make every effort to support our people and community.
Whether you are providing direct care, conducting research, or making it possible for others to do their work, you impact the lives of British Columbians today and in the future. That's why we're focused on your care too – offering health, wellness, development programs to support you – at work and at home.
Join one of BC's largest employers with province-wide programs, services and operations – offering vast opportunities for growth and development.
Access to more than 2,000 in-house training programs.
Enjoy a comprehensive benefits package, including municipal pension plan.
12 annual statutory holidays with generous vacation entitlement and accruement.
Flexible work options including flextime, work locations and job sharing (eligibility will vary)
Perks include onsite fitness classes and discounts to 350 BC-wide recreational programs, travel, technology, car and bike sharing, and more.
Provincial Health Services Authority (PHSA) plans, coordinates and evaluates specialized health services with the BC health authorities to provide equitable and cost-effective health care for people throughout the province. Our values reflect our commitment to excellence and include: Respect people – Be compassionate – Dare to innovate – Cultivate partnerships – Serve with purpose. Learn more about PHSA and our programs: jobs.phsa.ca/programs-and-services
PHSA is committed to employment equity and hires on the basis of merit, encouraging all qualified individuals to apply. We recognize that our ability to provide the best care for our diverse patient populations relies on a rich diversity of skills, knowledge, backgrounds and experiences, and value a safe, inclusive and welcoming environment.
Respect people
Be compassionate
Dare to innovate
Cultivate partnerships
Serve with purpose
Behind the Masks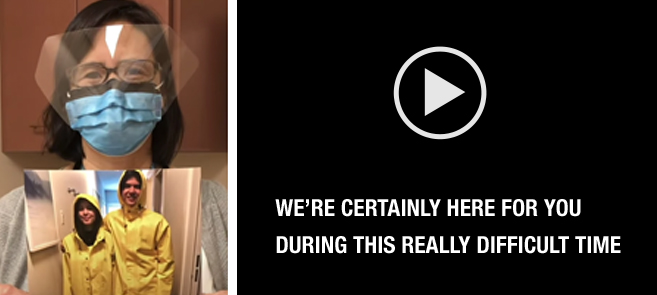 Be the first to know
about our latest

opportunities