Inventory Analyst Buyer, Supply Chain Operations
Langley, Canada
Overview
Supply Chain's success relies on teamwork that is not unlike that in clinical areas. Each member from different business streams in Supply Chain works closely together to deliver the right products and services at the right price, to the right place, at the right time. Every link in the chain focuses on customer needs: from sourcing teams who procure supplies required for specialized care; to warehouse and logistics professionals who receive, store, and deliver supply products across the province; to in-hospital replenishment teams integrated into the clinical landscape within all B.C. hospitals; to licensed clinicians who bring their deep clinical knowledge to standardization initiatives. Our Supply Chain stands as a successful example of what collaboration and provincial focus looks like in practice.
Job Type:

Full-Time, Part-Time, Temporary, Casual, Contractor

Job Level:

Entry, Mid, Senior, Director

Travel:

Minimal
Success Profile
What does it take to be a successful Supply Chain Professional at PHSA? Check out the top traits we're looking for and see if you have the right mix.
Adaptable
Detail-oriented
Goal-oriented
Multi-tasker
Relationship Expert
Results-driven
About Supply Chain Management at PHSA

PHSA Supply Chain is the sole contracting agent and manages all contracts for BC health authority goods, supplies, equipment and services with the exception of clinical and construction contracts. Supply chain management processes over 925,000 orders with a value of over $2 billion annually in the form of 250 million products. They support 71 hospitals and care sites province-wide. Supply chain employs over 1,300 employees to support all six BC health authorities, with regional branch offices in each health authority and a local presence to support each health authority's needs. The service covers all elements of supply chain management including contracting and materials management. Supply Chain Management is a service of the Provincial Health Services Authority (PHSA) which plans, manages, and evaluates specialty and province-wide health care services across BC. PHSA embodies values that reflect a commitment to excellence. These include: Respect people, Be compassionate, Dare to innovate, Cultivate partnerships, Serve with purpose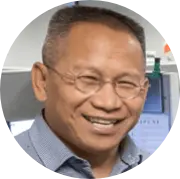 "A team approach in any endeavor is key to success in Supply Chain. Along with my clinical expertise and experience, I count on other members of the Supply Chain team who are also experienced, knowledgeable and highly specialized in business, logistics and analytics. I believe working collaboratively with all members yields success."

Arturo Macapagal

RN, CPN, Supply Chain Clinical Coordinator, Standardization
"The most rewarding part of my job is knowing that I make a difference. My work helps contribute to the larger team here at PHSA. My behind the scene work as a Purchasing Clerk helps to provide necessary supplies to patients and medical personnel to enable better care and recovery. I know I don't deal with patients directly, but I feel so much pride when I think about my part within patient care. My heart is filled with joy knowing that I can help in such a small but meaningful way."

Gloria Santos-Ganadin

Purchasing Clerk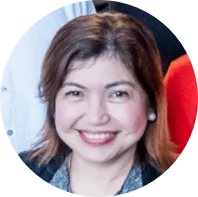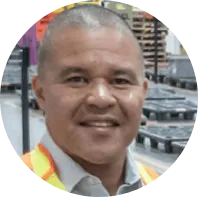 "Almost every piece of equipment, every medication, every supply for the Lower Mainland hospitals comes through this warehouse. In our work, we often talk about 'Mabel on the table.' She's the imaginary patient who's counting on us to make sure that the clinicians providing her care have everything they need, on time, to do their jobs."

Dean Wilkes

Warehouse and Logistics Lead, Langley Fulfillment Centre
Benefits
Benefits vary by job type and are confirmed in the interview and hiring process.
Healthcare

Extended Health and Dental Benefits

Health and Wellness Programs

Discounts to 350 BC-wide recreational programs

Retirement Plans

Enrollment in defined benefit municipal pension plan

Paid Time Off

13 annual statutory holidays with generous vacation entitlement and accruement

Close to Public Transportation

Spend your commute time reading, texting or organizing

Collaboration

Be part of integrate health care supply chain provincial network
Job Details
Inventory Analyst Buyer, Supply Chain Operations
Langley, Canada
Job ID 2408626_pl355
Date posted 11/20/2023
Inventory Analyst Buyer, Supply Chain Operations
BC Clinical & Support Services
Langley, BC
The Inventory Analyst/Buyer develops, implements and maintains stock control systems and procedures by utilizing supply chain procurement systems and utilizing proficiency in business application software such as Microsoft Office Suite / applications such as Outlook, Excel, Word and Power Point, establishes and/or revises reorder points and quantities, purchases a variety of inventory equipment and supplies, conducts inventory audits, carries out follow-up activities, contacts suppliers and representatives, controls inventory content and levels, prepares relevant records and reports, and establishes and maintains an inventory catalogue system.

What you'll do
Develops, implements and maintains stock control systems and procedures utilizing a computerized information system to control and provide information regarding inventory content and levels.
Establishes and/or revises re-order points and quantities by reviewing a variety of information such as usage, availability, cost, and storage requirements to ensure optimum inventory levels are maintained.
Purchases a variety of inventory equipment and supplies by selecting suppliers, negotiating price and delivery dates, and preparing and approving purchase orders; negotiates transportation charges, directs purchases from alternate sources, and negotiates restocking charges and claims.
Audits inventory levels by conducting regular and spot physical checks and comparing actual to recorded inventory levels; investigates discrepancies; resolves or refers problems to Supervisor.
Carries out follow-up activities such as monitoring delivery dates, resolving shipping problems, reviewing credit notes, investigating order discrepancies, making price adjustments, and expediting late deliveries.
Contacts suppliers and representatives to maintain sources of supply; interviews supplier's representatives; evaluates and provides information on supplier performance as required.
Controls inventory content and levels by reviewing and analyzing stock/non-stock usage reports and stock status reports; confers with user departments regarding inventory requirements.
Prepares relevant records and reports; gathers background statistical information for use in the preparation of tenders.
Answers inquiries on outstanding purchase orders and related requests for information; follows up on requests as required.
Establishes and maintains an inventory catalogue system by preparing descriptions of items and assigning stock numbers.
Ensures inventory supplies are labeled and organized; removes obsolete and adds new items.
Performs other related duties as assigned.
What you bring
Qualifications
Grade twelve (12), supplemented by recognized purchasing courses plus five (5) years' recent related experience or an equivalent combination of education, training and experience.
A computer assessment ( MS Excel) shall be considered as part of the hiring process for this position. Computer assessment is to be completed at an approved health authority worksite. There is a 60 minute time limit for this computer assessment.
Skills & Knowledge
Commitment to upholding the shared responsibility of creating lasting and meaningful reconciliation in Canada as per TRC (2015) and BC's Declaration on the Rights of Indigenous Peoples Act (2019).
As a strong asset for consideration, we are looking for our successful candidate to have: Knowledge of social, economic, political and historical realities impacting indigenous communities and familiarity with Indigenous Cultural Safety and anti-racism and accompanying reports (BC DRIPA, TRC, etc.).
Ability to communicate effectively both verbally and in writing.
Ability to deal with others effectively.
Ability to organize work.
Ability to operate related equipment.
Physical ability to carry out the duties of the position.
What we bring
Every PHSA employee enables the best possible patient care for our patients and their families. Whether you are providing direct care, conducting research, or making it possible for others to do their work, you impact the lives of British Columbians today and in the future. That's why we're focused on your care too – offering health, wellness, development programs to support you – at work and at home.
Join one of BC's largest employers with province-wide programs, services and operations – offering vast opportunities for growth, development, and recognition programs that honour the commitment and contribution of all employees.
Access to professional development opportunities through our in-house training programs, including +2,000 courses, such as our San'yas Indigenous Cultural Safety Training course, or Core Linx for Leadership roles.
Enjoy a comprehensive benefits package, including municipal pension plan, and psychological health & safety programs and holistic wellness resources.
Annual statutory holidays (13) with generous vacation entitlement and accruement.
PHSA is a remote work friendly employer, welcoming flexible work options to support our people (eligibility may vary, depending on position).
Access to WorkPerks, a premium discount program offering a wide range of local and national discounts on electronics, entertainment, dining, travel, wellness, apparel, and more.
Job Type: Regular, Full-time
Wage: $32.36 / Hour
Location: 8521 198a St, Langley Twp, BC V2Y 0A1
Closing date: Applications accepted until position is filled
Hours of Work: 07:30-15:30 Monday-Friday
Requisition # 155903E
As per Article 14, this is a Float Position for relief work. Float pool employee will be supporting IHA, NHA, VIHA and LM and physically located at the Langley location Monday to Friday.
As per the current Public Health Order, full vaccination against COVID-19 is a condition of employment with PHSA as of October 26, 2021.
What we do
The Provincial Health Services Authority (PHSA) plans, manages and evaluates specialized health services with the BC health authorities to provide equitable and cost-effective health care for people throughout the province. Our values reflect our commitment to excellence and include: Respect people – Be compassionate – Dare to innovate – Cultivate partnerships – Serve with purpose.
Learn more about PHSA and our programs: jobs.phsa.ca/programs-and-services
PHSA is committed to employment equity, encouraging all qualified individuals to apply. We recognize that our ability to provide the best care for our diverse patient populations relies on a rich diversity of skills, knowledge, background and experience, and value a safe, inclusive and welcoming environment.
Reconciliation is an ongoing process and a shared responsibility for all of us. The BC Governments' unanimous passage of the Declaration on the Rights of Indigenous Peoples Act was a significant step forward in this journey—one that all health authorities are expected to support as we work in cooperation with Indigenous Peoples to establish a clear and sustainable path to lasting reconciliation. True reconciliation will take time and ongoing commitment to work with Indigenous Peoples as they move toward self-determination. Guiding these efforts Crown agencies must remain focused on creating opportunities that implement the Truth and Reconciliation Commission Mandate.
ATTN: PHSA Employees:
To be considered as a PHSA employee (internal applicant) for this position, you must apply online via your internal profile at http://internaljobs.phsa.ca  
Please note the internal job posting will no longer be accessible after the expiry date of November 27, 2023. If the internal job posting has expired, please contact the Internal Jobs Help Desk and advise that you would like to be considered as a late internal applicant for this position. Please do not apply for the external job posting.
If you have not registered your internal profile, a password is required to log in for the first time. To obtain your password, please contact the Internal Jobs Help Desk at 604-875-7264 or 1-855-875-7264. Please note regular business hours are Monday – Friday (excluding stats), 8:30am to 4:30pm. For inquiries outside of regular business hours, please email the Internal Jobs Help Desk at internaljobshelpu@phsa.ca and a Help Desk Representative will contact you the next business day.
Jobs for You
You have not recently viewed any jobs
You have not saved any jobs