Licensed Practical Nurse (LPN) – Alouette Correctional Centre for Women (ACCW), Maple Ridge, BC - Correctional Health Services
Maple Ridge, Canada
Overview
Working within Correctional Health Services, you will provide trauma-informed care to clients presenting with a wide variety and complexity of acute and chronic illnesses/diseases, including communicable diseases, substance dependency, and mental health and general health issues. You will be a member of an interdisciplinary, collaborative health care team, liaising with other health care professionals, clients, family members, and community agencies to provide clients with safe and effective care. Be part of a team where you can live and work in your community, positively influence an incarcerated individual's journey down a new path, and see the difference you can make as you serve the diverse populations of the BC Corrections system.
Job Type:

Full-Time, Part-Time, Temporary, Casual, Contractor

Job Level:

Entry, Mid, Senior

Travel:

Minimal
Success Profile
What does it take to be successful working in Correctional Health Services at PHSA? Check out the top traits we're looking for and see if you have the right mix.
Achiever
Confident
Detail-oriented
Good Listener
Team Player
Trustworthy
About Correctional Health Services
Correctional Health Services (CHS), part of BC Mental Health & Substance Use Services (BCMHSUS), a program of the Provincial Health Services Authority (PHSA), is an integral part of British Columbia's health care system. CHS provides health services at the 10 provincial correctional centres. PHSA is mandated to improve the quality and continuity of care for clients across the province during their time in correctional facilities and as they reintegrate into the community. This will help to improve access to primary health care, as well as mental health and substance use support for inmates; key needs that have been identified not just in BC, but internationally.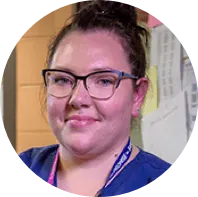 "Corrections was something different, so I tried it, and I never left."

Kelsey Holzworth

Registered (Clinic) Nurse, Prince George Regional Correctional Centre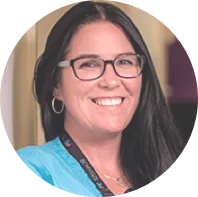 "We have a really robust health care system within corrections. We have what we call our Mental Health and Substance Use team and it's made up of allied health professionals as well as nurses, and that includes Mental Health Coordinators, Concurrent Disorder Counsellors, Addictions Counsellors, Access and Transition Nurses who do a lot of discharge planning work, Mental Health & Substance Use Nurses, Social Workers as well as Support Workers."

Shannon Petovello

Mental Health Coordinator, Alouette Correctional Centre for Women
"This is a fantastic place to learn and grow as a nurse. I had only been a nurse for a year when I started here."

Jennifer Gill

Licensed Practical Nurse, Alouette Correctional Centre for Women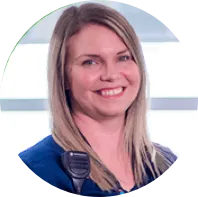 Benefits
Benefits vary by job type and are confirmed in the interview and hiring process.
Healthcare

Extended Health and Dental Benefits

Continuing Education

Access to More than 2.000 in-house training programs

Relocation Reimbursement

Relocation support for out-of-province hires

Collaboration

Work with individuals bringing expertise from a variety of backgrounds

Variety

Opportunity to work across multiple roles, such as clinic nurse and mental health & substance use nurse roles.

Compensation

Equitable hourly rates in accordance with collective agreements
Job Details
Licensed Practical Nurse (LPN) – Alouette Correctional Centre for Women (ACCW), Maple Ridge, BC - Correctional Health Services
Maple Ridge, Canada
Job ID 2408511_pl355
Date posted 11/16/2023
Licensed Practical Nurse
BC Mental Health & Substance Use Services
Maple Ridge, BC

What you do
Establish therapeutic relationships with clients. Assess and identify client's actual and potential strengths and limitations including physiological, psychological, social-cultural and spiritual needs.  Provide emotional support as needed.

Contribute to the development and modification of individualized care plans by identifying client priorities/plans and suggests revisions of the nursing care plan as required for stable clients .

Perform a variety of nursing procedures such as taking blood pressures, heights and weights, and urine testing as directed; and communicates patient information to in-charge nurses (RN/RPN), physicians, and other appropriate members of the team.

Monitor status of client's in relation to anticipated outcomes.  Evaluate the effectiveness of nursing interventions by comparing actual outcomes to anticipated outcomes.  Report unanticipated changes and concerns to the nurse-in-charge.

Maintain complete and accurate computerized and paper records through methods such as tracking results /consults documentation, and inputting data and documentation in accordance with established procedures and policies appropriately on the client's  health record. 
What you bring

Qualifications
Graduation from a recognized program for Practical Nurses plus 1 year of experience working with offenders and/or in secure health care settings, or an equivalent combination of education, training and experience. 

Current full practicing licensure with the British Columbia College of Nurses & Midwives (BCCNM)

Occupational First Aid Level 2 certification  (OFA Level 3 certification for positions at the Ford Mountain Correctional Centre) 
Skills & Knowledge
Ability to communicate effectively both verbally and in writing.

Ability to deal with others effectively.

Ability to organize work and follow instructions accurately.

Ability to operate related equipment.

Demonstrated skill in CPR techniques.

Awareness of and commitment to learning and understanding the Truth & Reconciliation Commission's 94 Calls to Action (2015), In Plain Sight Report (2020), BC's Declaration on the Rights of Indigenous Peoples Act (2019), and other related reports.

Commitment to upholding the shared responsibility of creating lasting and meaningful reconciliation in Canada as per TRC (2015) and BC's Declaration on the Rights of Indigenous Peoples Act (2019).

As a strong asset for consideration, we are looking for our successful candidate to have: Knowledge of social, economic, political and historical realities impacting indigenous communities and familiarity with Indigenous Cultural Safety and anti-racism and accompanying reports (BC DRIPA, TRC, etc.).
What we bring
Every PHSA employee enables the best possible patient care for our patients and their families. Whether you are providing direct care, conducting research, or making it possible for others to do their work, you impact the lives of British Columbians today and in the future. That's why we're focused on your care too – offering health, wellness, development programs to support you – at work and at home.
Join one of BC's largest employers with province-wide programs, services and operations – offering vast opportunities for growth, development, and recognition programs that honour the commitment and contribution of all employees.

Access to professional development opportunities through our in-house training programs, including +2,000 courses, such as our San'yas Indigenous Cultural Safety Training course, or Core Linx for Leadership roles.

PHSA is a remote work friendly employer, welcoming flexible work options to support our people (eligibility may vary, depending on position).

Access to WorkPerks, a premium discount program offering a wide range of local and national discounts on electronics, entertainment, dining, travel, wellness, apparel, and more.
Job Type: Casual (0.01 FTE)
Wage: $31.89 – $43.65 per hour.
Location: 24800 Alouette Road, Maple Ridge BC, V2X 7G4
As per the current Public Health Order, full vaccination against COVID-19 is a condition of employment with PHSA as of October 26, 2021.
What we do
BCMental Health & Substance Use Services (BCMHSUS) cares for people with complex mental health and substance use challenges.
BCMHSUS is part of the Provincial Health Services Authority (PHSA).
The Provincial Health Services Authority (PHSA) plans, manages and evaluates specialized health services with the BC health authorities to provide equitable and cost-effective health care for people throughout the province. Our values reflect our commitment to excellence and include: Respect people – Be compassionate – Dare to innovate – Cultivate partnerships – Serve with purpose.
Learn more about PHSA and our programs: jobs.phsa.ca/programs-and-services
PHSA and BCMHSUS are committed to employment equity, encouraging all qualified individuals to apply. We recognize that our ability to provide the best care for our diverse patient populations relies on a rich diversity of skills, knowledge, background and experience, and value a safe, inclusive and welcoming environment.
Reconciliation is an ongoing process and a shared responsibility for all of us. The BC Governments' unanimous passage of the Declaration on the Rights of Indigenous Peoples Act was a significant step forward in this journey—one that all health authorities are expected to support as we work in cooperation with Indigenous Peoples to establish a clear and sustainable path to lasting reconciliation. True reconciliation will take time and ongoing commitment to work with Indigenous Peoples as they move toward self-determination. Guiding these efforts Crown agencies must remain focused on creating opportunities that implement the Truth and Reconciliation Commission Mandate.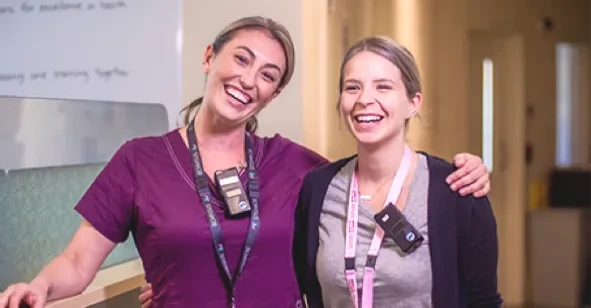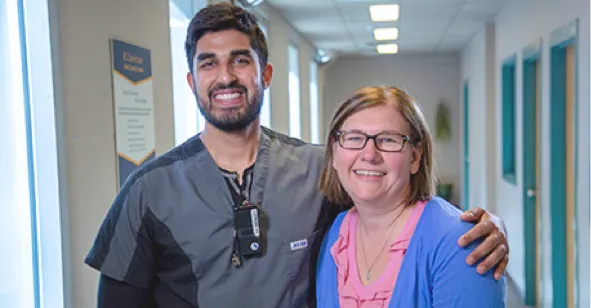 Jobs for You
You have not recently viewed any jobs
You have not saved any jobs