Nurse Practitioner, Nanaimo Correctional Centre (NCC), Correctional Health Services – Nanaimo, BC
Nanaimo, Canada
Overview
Working within Correctional Health Services, you will provide trauma-informed care to clients presenting with a wide variety and complexity of acute and chronic illnesses/diseases, including communicable diseases, substance dependency, and mental health and general health issues. You will be a member of an interdisciplinary, collaborative health care team, liaising with other health care professionals, clients, family members, and community agencies to provide clients with safe and effective care. Be part of a team where you can live and work in your community, positively influence an incarcerated individual's journey down a new path, and see the difference you can make as you serve the diverse populations of the BC Corrections system.
Job Type:

Full-Time, Part-Time, Temporary, Casual, Contractor

Job Level:

Entry, Mid, Senior

Travel:

Minimal
Success Profile
What does it take to be successful working in Correctional Health Services at PHSA? Check out the top traits we're looking for and see if you have the right mix.
Achiever
Confident
Detail-oriented
Good Listener
Team Player
Trustworthy
About Correctional Health Services
Correctional Health Services (CHS), part of BC Mental Health & Substance Use Services (BCMHSUS), a program of the Provincial Health Services Authority (PHSA), is an integral part of British Columbia's health care system. CHS provides health services at the 10 provincial correctional centres. PHSA is mandated to improve the quality and continuity of care for clients across the province during their time in correctional facilities and as they reintegrate into the community. This will help to improve access to primary health care, as well as mental health and substance use support for inmates; key needs that have been identified not just in BC, but internationally.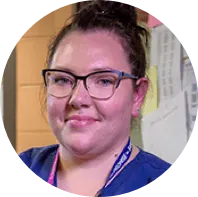 "Corrections was something different, so I tried it, and I never left."

Kelsey Holzworth

Registered (Clinic) Nurse, Prince George Regional Correctional Centre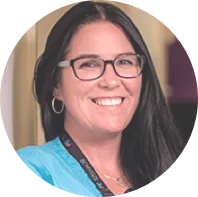 "We have a really robust health care system within corrections. We have what we call our Mental Health and Substance Use team and it's made up of allied health professionals as well as nurses, and that includes Mental Health Coordinators, Concurrent Disorder Counsellors, Addictions Counsellors, Access and Transition Nurses who do a lot of discharge planning work, Mental Health & Substance Use Nurses, Social Workers as well as Support Workers."

Shannon Petovello

Mental Health Coordinator, Alouette Correctional Centre for Women
"This is a fantastic place to learn and grow as a nurse. I had only been a nurse for a year when I started here."

Jennifer Gill

Licensed Practical Nurse, Alouette Correctional Centre for Women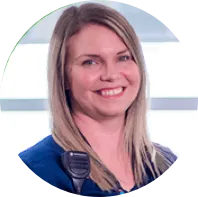 Benefits
Benefits vary by job type and are confirmed in the interview and hiring process.
Healthcare

Extended Health and Dental Benefits

Continuing Education

Access to More than 2.000 in-house training programs

Relocation Reimbursement

Relocation support for out-of-province hires

Collaboration

Work with individuals bringing expertise from a variety of backgrounds

Variety

Opportunity to work across multiple roles, such as clinic nurse and mental health & substance use nurse roles.

Compensation

Equitable hourly rates in accordance with collective agreements
Job Details
Nurse Practitioner, Nanaimo Correctional Centre (NCC), Correctional Health Services – Nanaimo, BC
Nanaimo, Canada
Job ID 2392958_pl355
Date posted 03/21/2023
Nurse Practitioner
BC Mental Health & Substance Use Services
Nanaimo, BC
What you'll do
Diagnose and treat previously undiagnosed clients for undifferentiated diseases, illnesses and conditions within the Nurse Practitioner's scope of practice; order appropriate screening diagnostic investigations; interpret reports of investigations and analyze information to monitor progress and plan treatment. As part of the multidisciplinary team, develop and implement treatment plans. Write orders for treatment and medications; make patient rounds as appropriate and monitor ongoing care; provide first line care in emergencies.

Establish priorities for management of health conditions; provide follow-up treatment; communicate with clients and families about health findings, diagnoses and prognoses; support and counsel clients in their personal responses to diseases, disorders and conditions.

Collaborate and/or consult with physicians or other health care and social service providers as appropriate to assess and diagnose client status. Accept referrals from, or make referrals to, physicians and other health professionals. 

Prescribe drugs within the statutory and regulatory standards, limits and conditions for Nurse Practitioners and within applicable employer policies and procedures.  Apply knowledge of pharmacology and evidence based practice in selecting, prescribing, administering and monitoring the effects of drugs to treat diseases disorders, conditions or injuries.

Participate in research contributing to improved patient care and advances in nursing, health policy development and population health. Synthesize qualitative and quantitative data from a variety of sources about determinants of health; maintain population health focus by participating in and implementing evidence based screening and health promotion for populations at risk and implements population based harm reduction strategies.
What you bring
Qualifications
Current registration as a Nurse Practitioner with the British Columbia College of Nurses & Midwives (BCCNM).

Must be eligible to complete the Objective Structured Clinical Examination (OSCE) through the British Columbia College of Nurses & Midwives (BCCNM).

Minimum of (4) years of recent, relevant clinical nursing experience.
Skills and Knowledge
Perform the full scope of Nurse Practitioner duties and responsibilities. 

Define and articulate the specific areas of practice and client population for whom the NP is competent to provide health care services.

Self-direct, interact, and adapt effectively with other professionals in complex, dynamic situations.

Communicate and collaborate with patients and families about health findings, diagnosis, treatment, self care and prognosis. 

Communicate effectively and build relationships with nurses and other health professionals and disciplines using a variety of communication strategies.
What we bring
Every PHSA employee enables the best possible patient care for our patients and their families. Whether you are providing direct care, conducting research, or making it possible for others to do their work, you impact the lives of British Columbians today and in the future. That's why we're focused on your care too – offering health, wellness, development programs to support you – at work and at home.
Join one of BC's largest employers with province-wide programs, services and operations – offering vast opportunities for growth and development.

Access to professional development opportunities through our in-house training programs, including +2,000 courses, such as our San'yas Indigenous Cultural Safety Training course, or Core Linx for Leadership roles.

Enjoy a comprehensive benefits package, including municipal pension plan, and psychological health & safety programs and holistic wellness resources.

Annual statutory holidays (13) with generous vacation entitlement and accruement.

PHSA is a remote work friendly employer, welcoming flexible work options to support our people (eligibility may vary, depending on position).

Perks include access to fitness classes and discounts to 350 BC-wide recreational programs, travel, technology, car and bike sharing, and more.
Job Type: Regular, Part-Time (0.40 FTE)
Salary:$141,494 - $155,643/yearThe starting salary for this position would be determined with consideration of the successful candidate's relevant education and experience, and would be in alignment with the provincial compensation reference plan. Salary will be prorated accordingly for part time roles.
Location: 3945 Biggs Rd, Nanaimo, BC V9R 5N3
Applications will be accepted until position is filled.
Hours of Work: Rotating days; 0800-1600.
Requisition #129672
As per the current Public Health Order, full vaccination against COVID-19 is a condition of employment with PHSA as of October 26, 2021.
What we do
BC Mental Health & Substance Use Services (BCMHSUS) cares for people with complex mental health and substance use challenges.
BCMHSUS is part of the Provincial Health Services Authority (PHSA).
The Provincial Health Services Authority (PHSA) plans, manages and evaluates specialized health services with the BC health authorities to provide equitable and cost-effective health care for people throughout the province. Our values reflect our commitment to excellence and include: Respect people – Be compassionate – Dare to innovate – Cultivate partnerships – Serve with purpose.
Learn more about PHSA and our programs: jobs.phsa.ca/programs-and-services
PHSA and BCMHSUS are committed to employment equity, encouraging all qualified individuals to apply. We recognize that our ability to provide the best care for our diverse patient populations relies on a rich diversity of skills, knowledge, background and experience, and value a safe, inclusive and welcoming environment.
ATTN: PHSA Employees:
To be considered as a PHSA employee (internal applicant) for this position, you must apply online via your internal profile at http://internaljobs.phsa.ca
Please note the internal job posting will no longer be accessible after the expiry date of July 12, 2022. If the internal job posting has expired, please contact the Internal Jobs Help Desk and advise that you would like to be considered as a late internal applicant for this position. Please do not apply for the external job posting.
If you have not registered your internal profile, a password is required to log in for the first time. To obtain your password, please contact the Internal Jobs Help Desk at 604-875-7264 or 1-855-875-7264. Please note regular business hours are Monday – Friday (excluding stats), 8:30am to 4:30pm. For inquiries outside of regular business hours, please email the Internal Jobs Help Desk at internaljobshelpu@phsa.ca and a Help Desk Representative will contact you the next business day.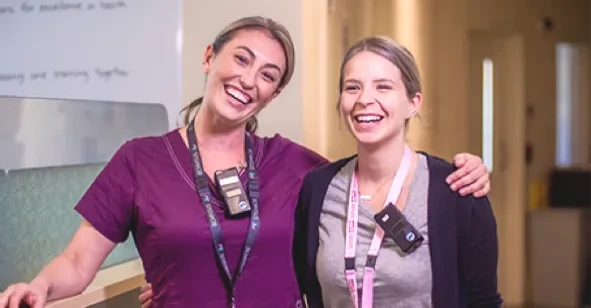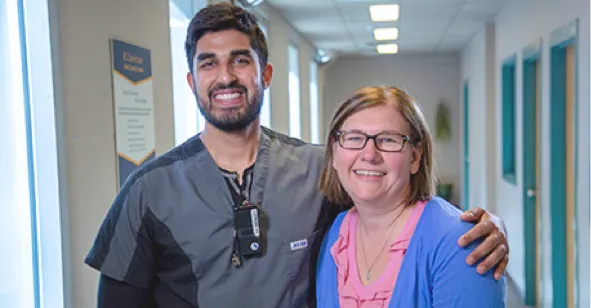 Jobs for You
You have not recently viewed any jobs
You have not saved any jobs