Medical Laboratory Technologist I, Sechelt Hospital - Provincial Laboratory Medicine Services (PLMS)
Sechelt, Canada
Overview
As a successful candidate, you will be part of a team that processes and analyzes patient samples and produces results that healthcare practitioners rely on to make diagnoses. You will follow established protocols and utilize quality control guidelines to produce accurate laboratory test results. You will collaborate with highly trained colleagues in a technical, ever changing, analytical environment.
Job Type:

Full-Time, Part-Time, Casual, Contractor

Travel:

Minimal
Success Profile
What does it take to be a successful Laboratory team member at PHSA? Check out the top traits we're looking for and see if you have the right mix.
Analytical
Consistent
Detail-oriented
Focused
Logical
Productive
About Lower Mainland Laboratories

Lower Mainland Laboratories (LM Labs) is a service of the Provincial Health Services Authority (PHSA). We are responsible for providing public laboratory services at 31 laboratory sites and 33 patient services centres throughout the Lower Mainland of British Columbia.
Hospital-based laboratories within Vancouver Coastal Health, Fraser Health, Providence Health Care and PHSA provide both inpatient and outpatient laboratory services. Our specialty laboratories provide a variety of reference and specialized testing.
Seventy to eighty percent of clinical decisions are based on laboratory test results. Our highly trained staff are committed to providing the highest quality laboratory services to all our clients. PHSA embodies values that reflect a commitment to excellence. These include: Respect people, Be compassionate, Dare to innovate, Cultivate partnerships, Serve with purpose.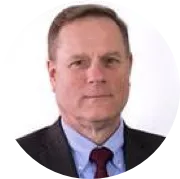 "Labs often work in the background of our health care system, operating largely behind the scenes and out of sight – to provide the data clinicians need for diagnoses and treatment decisions."

Craig Ivany

Chief Provincial Diagnostics Officer, PHSA
"I began my career with PHSA as a Medical Laboratory Technologist, and currently I am a Technical Coordinator. Working at PHSA has allowed me to work with others who are also passionate in delivering the best patient care by providing high quality laboratory results."

Amadea Kristanti

Technical Coordinator, BC Children's & Women's Labs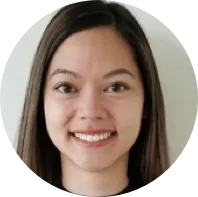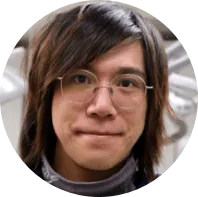 "If working in St. Paul's Anatomical Pathology department has taught me anything throughout the three years of my time working here, above all else, engaging with the highly supportive leadership and team has been essential to my development and growth as a technologist."

Jason Chao

Medical Lab Technologist, St Paul's Hospital
Benefits
Benefits vary by job type and are confirmed in the interview and hiring process.
Healthcare

Extended Health and Dental Benefits

Health and Wellness Programs

Discounts to 350 BC-wide recreational programs

Professional Development

Access to more than 2,000 in-house training programs

Paid Time Off

13 annual statutory holidays with generous vacation entitlement and accruement

Collaboration

Work within a coordinated Provincial lab network

Awards & Recognition

Internal awards programs, such as PHSA+, that recognize the outstanding efforts of our people
Job Details
Medical Laboratory Technologist I, Sechelt Hospital - Provincial Laboratory Medicine Services (PLMS)
Sechelt, Canada
Job ID 2384548_pl355
Date posted 08/23/2022
Medical Lab Technologist I, Sechelt Hospital Labs
Provincial Laboratory Medicine Services (PLMS)
Sechelt, BC
The Medical Laboratory Technologist I performs technical work involved in the duties associated with laboratory test procedures. As well, the Medical Laboratory Technologist I evaluates and verifies results, and prepares related reports.
What you'll do
Obtain laboratory samples from patients as required.

Perform Laboratory procedures and analyze results according to established policies.

Prepare a variety of solutions, reagents, standards and controls for use in analysis, in accordance with the Standard Operating Procedures.

Respond to requests and inquiries for test results by various methods as required by the standard operating procedures.

Communicate test results to the appropriate parties, including designated members of other health teams, by methods such as printing and distributing lab results in accordance with the established procedures of the designated area.

Perform routine instrument maintenance including the setup, calibration, and maintenance of laboratory instruments. Identify and report malfunctions in equipment in accordance with the practices established by the Diagnostic Accreditation Program (DAP).

Assist in the evaluation of technical procedures and provides input in the development and maintenance of policy procedures for assigned work area. 
What you bring
Certification with the Canadian Society for Medical Laboratory Science (CSMLS).

One (1) year of recent related experience including experience in the designated discipline within the last six years, and/or an equivalent combination of education, training and experience. 
You are also able to demonstrate:
Recent working knowledge of the assigned section or sections.

Knowledge of laboratory procedures, and technical competence to perform tests used in the assigned section of the laboratory, including quality control and safety.

Basic awareness of research process.

Interpersonal skills including the ability to communicate effectively, both verbally and in writing.

Ability to organize and prioritize workload.

Ability to work independently and in collaboration with others.

Awareness of and commitment to learning and understanding the Truth & Reconciliation Commission's 94 Calls to Action (2015), In Plain Sight Report (2020), BC's Declaration on the Rights of Indigenous Peoples Act (2019), and other related reports.

Commitment to upholding the shared responsibility of creating lasting and meaningful reconciliation in Canada as per TRC (2015) and BC's Declaration on the Rights of Indigenous Peoples Act (2019).

Knowledge of social, economic, political and historical realities impacting indigenous communities and familiarity with Indigenous Cultural Safety and anti-racism and accompanying reports (BC DRIPA, TRC, etc.).
What we bring
Every PHSA employee enables the best possible patient care for our patients and their families. Whether you are providing direct care, conducting research, or making it possible for others to do their work, you impact the lives of British Columbians today and in the future. That's why we're focused on your care too – offering health, wellness, development programs to support you – at work and at home.
Join one of BC's largest employers with province-wide programs, services and operations – offering vast opportunities for growth and development, and recognition programs that honour the commitment and contribution of all employees.

Access to professional development opportunities through our in-house training programs, including +2,000 courses, such as our San'yas Indigenous Cultural Safety Training course, or Core Linx for Leadership roles.

Enjoy a comprehensive benefits package, including municipal pension plan, and psychological health & safety programs and holistic wellness resources.

Annual statutory holidays (13) with generous vacation entitlement and accruement.

PHSA is a remote work friendly employer, welcoming flexible work options to support our people (eligibility may vary, depending on position).

Access to WorkPerks, a premium discount program offering a wide range of local and national discounts on electronics, entertainment, dining, travel, wellness, apparel, and more.
**** Relocation of up to $5,000.00 may be provided****
Job Type: Multiple Opportunities Available: Regular, Full-Time, Regular, Part-Time, and Casual! 
Wage: $35.18 to $43.91 per hour
Location: 5544 Sunshine Coast Hwy, Sechelt, BC, V0N 3A0
Applications will be accepted until position is filled.
Requisition:
MLT_SH-2332943: Casual opportunity; Rotating Schedule; various, all shift times

# 147528: Regular, Full-Time; 0700-1500, 0730-1530, 0830-1630, 1200-2000, 1600-0000 and rotating on-call
As per the current Public Health Order, full vaccination against COVID-19 is a condition of employment with PHSA as of October 26, 2021. 
What we do
Provincial Laboratory Medicine Services (PLMS) provides laboratory testing at 31 sites across the lower mainland and central coast of BC, including acute care hospital laboratories and specialty laboratories.
PLMS is part of the Provincial Health Services Authority (PHSA).
The Provincial Health Services Authority (PHSA) plans, manages and evaluates specialized health services with the BC health authorities to provide equitable and cost-effective health care for people throughout the province. Our values reflect our commitment to excellence and include: Respect people – Be compassionate – Dare to innovate – Cultivate partnerships – Serve with purpose.
Learn more about PHSA and our programs: jobs.phsa.ca/programs-and-services
PHSA and PLMS are committed to employment equity, encouraging all qualified individuals to apply. We recognize that our ability to provide the best care for our diverse patient populations relies on a rich diversity of skills, knowledge, background and experience, and value a safe, inclusive and welcoming environment.
Reconciliation is an ongoing process and a shared responsibility for all of us. The BC Governments' unanimous passage of the Declaration on the Rights of Indigenous Peoples Act was a significant step forward in this journey—one that all health authorities are expected to support as we work in cooperation with Indigenous Peoples to establish a clear and sustainable path to lasting reconciliation. True reconciliation will take time and ongoing commitment to work with Indigenous Peoples as they move toward self-determination. Guiding these efforts Crown agencies must remain focused on creating opportunities that implement the Truth and Reconciliation Commission Mandate.
ATTN: PHSA Employees:
To be considered as a PHSA employee (internal applicant) for this position, you must apply online via your internal profile at http://internaljobs.phsa.ca
Please note the internal job posting will no longer be accessible after the expiry date of May 11, 2023. If the internal job posting has expired, please contact the Internal Jobs Help Desk and advise that you would like to be considered as a late internal applicant for this position. Please do not apply for the external job posting.
If you have not registered your internal profile, a password is required to log in for the first time. To obtain your password, please contact the Internal Jobs Help Desk at 604-875-7264 or 1-855-875-7264. Please note regular business hours are Monday – Friday (excluding stats), 8:30am to 4:30pm. For inquiries outside of regular business hours, please email the Internal Jobs Help Desk at internaljobshelpu@phsa.ca and a Help Desk Representative will contact you the next business day.
Jobs for You
You have not recently viewed any jobs
You have not saved any jobs