Application Support and Test Analyst Public Health Information Systems, Business Intelligence Solutions - BC Centre for Disease Control
Vancouver, Canada
Overview
We enable health services providers to become leaders in providing patient-centered health care, using enterprise standards and frameworks to deliver useful information and clinical tools reliably and consistently, anytime, anywhere. IMITS manages over 300 applications across business, clinical and research environments, serving over 50,000 front line, administrative and research staff to enable over 4.8 million patient encounters a year. As a successful candidate, you will deliver support to enable PHSA, Vancouver Coastal Health (VCH) and Providence Health Care (PHC) to become leaders in providing patient-centered health care. You have initiative, vision, independent thinking and creative problem solving abilities, as well as excellent communication skills.
Job Type:

Full-Time, Part-Time, Temporary, Casual, Contractor

Job Level:

Entry, Mid, Senior

Travel:

Minimal
Success Profile
What does it take to be a successful Laboratory team member at PHSA? Check out the top traits we're looking for and see if you have the right mix.
Analytical
Communicator
Creative
Focused
Problem Solver
Technologically Savvy
About IMITS

Information Management/Information Technology Services (IMITS) is a service of the Provincial Health Services Authority (PHSA) which plans, manages, and evaluates specialty and province-wide health care services across BC. IMITS boasts a complement of 800 full-time staff who provide tech support and services to 50,000+ staff across PHSA, Vancouver Coastal Health and Providence Health Care. PHSA embodies values that reflect a commitment to excellence. These include: Respect people, Be compassionate, Dare to innovate, Cultivate partnerships, Serve with purpose.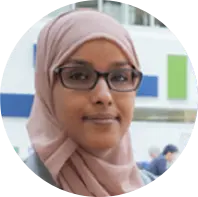 "No two days are the same. It's a lot of analysis, a lot of thinking. If you like to pull things apart and bring them back together and make it something better."

Shukri Ahmed

Clinical Lead
"I haven't been in any other workplace where the managers or teams have been so supportive of my development or pushing me to try new things."

John Panzo

Business Analyst, Project Services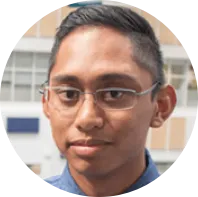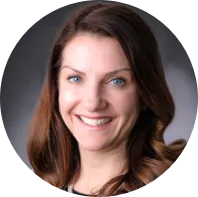 "We are fortunate to have an amazing team of intelligent, reliable and dedicated professionals. Our health care system depends on a number of systems and technologies to function correctly and efficiently, and your commitment to this organization does not go unnoticed. Thank you for the incredible contributions that you make - not only enable the health system today but to help transform the system for the future to improve patient and provider experiences."

Shannon Malovec

Executive Vice President, Digital Health & Information Services
Benefits
Benefits vary by job type and are confirmed in the interview and hiring process.
Healthcare

Extended Health and Dental Benefits

Health and Wellness Programs

Discounts to 350 BC-wide recreational programs

Retirement Plans

Enrollment in defined benefit municipal pension plan

Professional Development

The opportunity to grow and advance your skill set in a large scale environment

Work/Life Balance

We encourage "YOU" time for activities that inspire and motivate

Collaboration

Work with individuals bringing expertise from a variety of backgrounds
Job Details
Application Support and Test Analyst Public Health Information Systems, Business Intelligence Solutions - BC Centre for Disease Control
Vancouver, Canada
Job ID 2408521_pl355
Date posted 11/17/2023
Application Support and Test Analyst Public Health Information Systems, Business Intelligence Solutions
BC Centre for Disease Control
Vancouver, BC

What you'll do
Develop test cases and test scripts from project requirements, business requirements, design documentation, workflow processes, test plans and release notes. Execute and/or coordinate testing, including unit testing, system integration testing, regression testing, end-to-end testing and user acceptance testing (UAT) for the application. Provide feedback and revision on existing testing processes.

Coordinate with source systems to facilitate the development of QA data for testing purposes. Use QA data to conduct feasibility studies by performing such tasks as examining and identifying problems, determining and recommending modifications, testing alternative solutions and reviewing the impact of implemented resolutions over time. Provide input on communications bulletins and training materials to reflect findings of testing and promote learning and optimal use of the application.

Document test results, log and track defects and participate in bug review processes to identify priorities and remediation strategies. Communicate defects/issues to the Clinical Information Solutions team and work closely with them and with the software vendor as required to resolve defects. Prepare reports on defects and problems that arise during test cycles.

Participate in the coordination of system upgrades, patches and other maintenance. In collaboration with the CI Solutions team, prepare upgrade plans, collaborates on the development of bulletins and communications about changes and assists team members.

Provide support to advanced users of the application. Tasks include functional application orientation and training, coaching, trouble-shooting, correcting minor system faults, classifying issues and requests according to urgency and resolving or escalating problems. Support and training may be formal and pre-planned or ad hoc, and may include assessment of user needs and evaluation of training effectiveness.

Assist with business process redesign by providing input/feedback to the team on processes and opportunities for process improvement and optimal use of the application and related tools to meet business requirements. Use a variety of tools to support current/future state analysis and data gathering, including flowcharts, data flow diagrams and spreadsheets using software such as MS Excel and MS Visio.

Ensure issues are properly documented using appropriate tools and communicated to all relevant stakeholders.
What you bring
Qualifications
A level of education, training and experience equivalent to a Bachelor of Science Degree in Computer Science, Health Information Science or a related field, plus three (3) years recent related experience in QA, testing, preferably in a health care setting, or an equivalent combination of education, training, and experience.
You will also have
Ability to communicate effectively and clearly, both verbally and in writing. Thorough, detail-oriented and logical approach to testing.

Experience with producing test plans and test scripts.

Experience working closely with technical and business analysts.

Strong organizational and time management skills, ability to multi-task.

Familiarity with PHSA environment and exposure to Public Health Information systems development and projects is highly desirable.

Accurate and detail-oriented. Excellent problem-solving and analytical skills.

Knowledge of SQL, UML, XML, Web Services, SnagIT (or similar), HTML, and MS Office Applications particularly MS Word, Excel, Visio and PowerPoint. Experience with SQL, Selenium (or similar), JMeter (or similar), Java and XPath would be an asset.

Commitment to upholding the shared responsibility of creating lasting and meaningful reconciliation in Canada as per TRC (2015) and BC's Declaration on the Rights of Indigenous Peoples Act (2019).

Knowledge of social, economic, political and historical realities impacting indigenous communities and familiarity with Indigenous Cultural Safety and anti-racism and accompanying reports (BC DRIPA, TRC, etc.).
What we bring
Every PHSA employee enables the best possible patient care for our patients and their families. Whether you are providing direct care, conducting research, or making it possible for others to do their work, you impact the lives of British Columbians today and in the future. That's why we're focused on your care too – offering health, wellness, development programs to support you – at work and at home.
Join one of BC's largest employers with province-wide programs, services and operations – offering vast opportunities for growth, development, and recognition programs that honour the commitment and contribution of all employees.

Access to professional development opportunities through our in-house training programs, including +2,000 courses, such as our San'yas Indigenous Cultural Safety Training course, or Core Linx for Leadership roles.

Enjoy a comprehensive benefits package, including municipal pension plan, and psychological health & safety programs and holistic wellness resources.

Annual statutory holidays (13) with generous vacation entitlement and accruement.

PHSA is a remote work friendly employer, welcoming flexible work options to support our people (eligibility may vary, depending on position).

Access to WorkPerks, a premium discount program offering a wide range of local and national discounts on electronics, entertainment, dining, travel, wellness, apparel, and more.
Job Type: Regular, Full-Time
Salary Range: $65,884 - $94,708/year. The starting salary for this position would be determined with consideration of the successful candidate's relevant education and experience, and would be in alignment with the provincial compensation reference plan. Salary will be prorated accordingly for part time roles.
Location: 1770 West 7th Avenue, Vancouver BC, V6J 4Z9
Applications will be accepted until position is filled.
Hours of Work: Monday – Friday, 0830 - 1630
Requisition # 155815E
As per the current Public Health Order, full vaccination against COVID-19 is a condition of employment with PHSA as of October 26, 2021.
What we do
The BC Centre for Disease Control (BCCDC) is dedicated to preventing and controlling communicable diseases and promoting environmental health for the province of BC.
BCCDC is part of the Provincial Health Services Authority (PHSA).
The Provincial Health Services Authority (PHSA) plans, manages and evaluates specialized health services with the BC health authorities to provide equitable and cost-effective health care for people throughout the province. Our values reflect our commitment to excellence and include: Respect people – Be compassionate – Dare to innovate – Cultivate partnerships – Serve with purpose. Learn more about PHSA and our programs: jobs.phsa.ca/programs-and-services
PHSA and BCCDC are committed to employment equity, encouraging all qualified individuals to apply. We recognize that our ability to provide the best care for our diverse patient populations relies on a rich diversity of skills, knowledge, background and experience, and value a safe, inclusive and welcoming environment.
Reconciliation is an ongoing process and a shared responsibility for all of us. The BC Governments' unanimous passage of the Declaration on the Rights of Indigenous Peoples Act was a significant step forward in this journey—one that all health authorities are expected to support as we work in cooperation with Indigenous Peoples to establish a clear and sustainable path to lasting reconciliation. True reconciliation will take time and ongoing commitment to work with Indigenous Peoples as they move toward self-determination. Guiding these efforts Crown agencies must remain focused on creating opportunities that implement the Truth and Reconciliation Commission Mandate.
ATTN: PHSA Employees:
To be considered as a PHSA employee (internal applicant) for this position, you must apply online via your internal profile at http://internaljobs.phsa.ca
Please note the internal job posting will no longer be accessible after the expiry date of November 24, 2023. If the internal job posting has expired, please contact the Internal Jobs Help Desk and advise that you would like to be considered as a late internal applicant for this position. Please do not apply for the external job posting.
If you have not registered your internal profile, a password is required to log in for the first time. To obtain your password, please contact the Internal Jobs Help Desk at 604-875-7264 or 1-855-875-7264. Please note regular business hours are Monday – Friday (excluding stats), 8:30am to 4:30pm. For inquiries outside of regular business hours, please email the Internal Jobs Help Desk at internaljobshelpu@phsa.ca and a Help Desk Representative will contact you the next business day.
Jobs for You
You have not recently viewed any jobs
You have not saved any jobs