An academic community of practice dedicated to professional excellence
BC Children's Hospital and BC Women's Hospital + Health Centre are dedicated to professional excellence and a supportive learning environment. The learning environment is based on a foundation of sub-speciality education pathways that progress along a novice to expert continuum utilizing preceptor partnerships and theoretical teachings with hands-on clinical practice.
This will enhance confidence among professionals entering a new place of employment and promote the philosophy of lifelong learning and learner accountability required to meet the specialized care needs of our patients and their families. As an organization, we are committed to continual advancement of professional practice, scope and expertise.
Recruiting Today for our new Teck Acute Care Centre

Located in the heart of beautiful Vancouver, the new Teck Acute Care Centre at BC Children's Hospital and BC Women's Hospital + Health Centre is an integral part of British Columbia's health care system, providing exceptional specialized care and research for the most seriously ill children and complex obstetrical cases in the province.

Seize the opportunity to build your career with us
The new, modern and advanced Teck Acute Care Centre
This new eight-storey facility incorporates space for Emergency, Medical Imaging, Procedures Suites, Neonatal ICU (NICU) and Pediatric ICU (PICU), Renal Dialysis, High Risk Labour and Delivery, Medical and Surgical Inpatient Units, Oncology/Hematology/Bone Marrow Transplant Program, Anesthetic Care Unit, Milk Handling Room and Transfusion Medicine.
To provide leading patient-centred care, Teck Acute Care Centre offers:
Spacious, private single-patient rooms with space for family member or support person to stay.
Natural light and green space, which is proven to enhance healing and reduce length of stay.
Spaces designed to minimize the movement of patients, care providers, equipment and supplies to improve the patient experience and increase efficiency.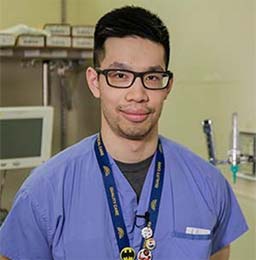 Multiple opportunities across sub-specialty career pathways
We are hiring today across multiple nursing and allied health disciplines, which offer education pathways within a progressive learning environment. Opportunities include but are not limited to:
Pediatric Nursing
Perinatal Nursing
Neonatal Nursing
Mental Health Nursing
Perfusion
Psychology
Social Work
Physiotherapy
Respiratory Therapy
Occupational Therapy
Enjoy a nature-filled lifestyle in one of the world's most desirable cities
Ranked as one of the world's healthiest and most liveable areas, Greater Vancouver is a region that's full of life. With breathtaking natural beauty, economic prosperity, safe neighbourhoods, an excellent education system as well as an entertainment haven, this is a place where you will quickly find yourself at home.
Early springs, mild winters and breezy summers make outdoor activities accessible year-round. You can ski, golf, cycle or swim. You can play a game of beach volleyball or join a team and train for the annual marathon of dragon boat races. Where else can you shop for fresh local produce in the morning, catch a round of golf in the afternoon and ski in the evening?
This is your year to have a fresh start on Canada's west coast and practice alongside internationally-renowned teams of specialists in an academic centre committed to delivering the best patient and family care. Apply for a position with us today!
A generous relocation package may be available for qualified candidates.
PHSA named one of Canada's Top 100 Employers
Be the first to know
about our latest

opportunities