Why PHSA
At PHSA we believe in rewarding our employees and helping them live healthy, active and balanced lifestyles. We aim to make your employment experience the best it can be. Employees can enjoy a wide selection of benefits and perks. From personal development courses and training to travel discounts, there is something for everyone.
MORE THAN JUST A JOB. It's about providing the highest quality patient care by placing the needs of our patients first. At PHSA, you'll discover a culture of teamwork, professionalism, mutual respect and, most importantly, a life-changing career. FIND YOURS NOW.
Comprehensive Health Benefits
Includes MSP coverage, dental and extended health plans available for our employee groups.
Travel
PHSA employees can take advantage of discounts up to 50% on hotels and car rentals through our exclusive Travel Discount Program.
Technology + Computers
Enjoy discounts and preferred pricing on software, personal mobile phones and plans, and hardware.
Development
Continuous development and education opportunities with access to over 2,000 online courses, leadership training and our Indigenous Cultural Safety training, available to all employees.
Fitness
On-site fitness classes are available as well as employee discounts at gyms and health clubs across the province.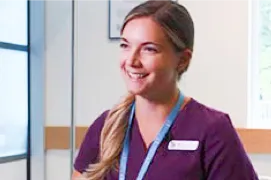 Everyone I work with is just so encouraging. PHSA has developed a great team of people. There is so much commitment and passion here. We all work together well, and we want to support each other, not only in work but also to make sure there is work/life balance.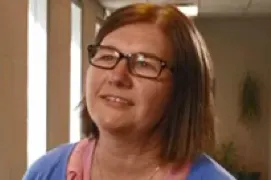 Lisa

Mental Health & Addictions Coordinator

It's such a team approach. We're always working shoulder-to-shoulder with each other, using our own expertise. Whether it's the nurse, the MOA, the addictions counsellor, we're all working with the same clients & providing support.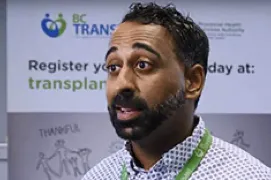 Aly

Surgical Recovery & Organ Donation Specialist

I initially started as a Surgical Recovery Specialist then wanted to become an Organ Donation Specialist. Hopefully next will be something to do with management or education. Education is really important to me, and there are plenty of opportunities here for that.
24,000+

Employees

4,000

Students

200+

Locations
PHSA PROGRAMS & SERVICES:
Provincial Health Services Authority
BC Centre for Disease Control
BC Women's Hospital
BC Children's Hospital
BC Renal
BC Emergency Health Services
BC Cancer
BC Mental Health and Substance Use Services
Cardiac Services BC
Jobs for You
You have not recently viewed any jobs
You have not saved any jobs