Indigenous Recruitment at PHSA
PHSA is committed to working with key partners to create direct pathways for Indigenous employees. This includes building community relationships, connecting and inspiring Indigenous youth, supporting a thriving Indigenous workforce across PHSA programs, and supporting new applicants with the hiring process.
The Indigenous Recruitment & Retention program at PHSA is currently expanding. Please check back for more information! If you have any questions, email us at indigenous.employment@phsa.ca.
We hire:
Corporate and Clinical Roles
Positions within Indigenous Health
Indigenous Leadership Roles
Other Indigenous Specific Roles
Entry Level Roles
A MESSAGE FROM ELDER GERRY OLEMAN
"The meaning of life for our people is that each one of us was to find our gift, and to use it to help the people."
Featured Careers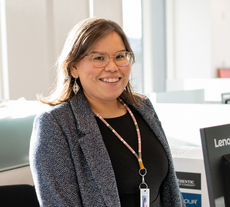 Latest Indigenous Recruitment Opportunities
We have opportunities ranging from corporate to clinical roles at PHSA. Search current job opportunities across our specialty programs: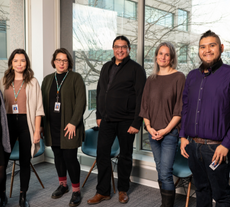 Indigenous Recruitment & Retention Facebook
Follow us on our Facebook page and find more information about career opportunities for a thriving Indigenous workforce and learn more about PHSA's culturally safe work enviornment.
Testimonials
"We invite you to embark together on this transformative journey of creating a safer, more holistic and inspired organization. Through heart-led leadership, both individually and collectively, we can develop an authentic community where Indigenous voice is not upheld but celebrated, creating a sense of belonging for everyone at PHSA."

Michele van der Wielen, Waterhen Lake Cree Nation

Manager, Indigenous Recruitment & Employee Experience
OPPORTUNITIES ACROSS PHSA
Be the first to know
about our latest

opportunities