CLINICAL & SYSTEMS TRANSFORMATION CAREERS
CLINICAL & SYSTEMS TRANSFORMATION PROJECT
The Clinical & Systems Transformation (CST) project is a large-scale, multi-year project between the Provincial Health Services Authority (PHSA), Vancouver Coastal Health (VCH) and Providence Health Care (PHC). Designed to transform clinical practices and systems – ultimately improving the safety, quality and consistency of patient care – our goal is to deliver streamlined care through standardized clinical practices and a fully integrated clinical information system.
CST will support the health organizations in establishing common clinical and process standards, including workflows, order sets, clinical guidelines, integrated care plans and a common electronic health record.
This transformation will be supported by the implementation of a common clinical information system, called CST Cerner, which will replace multiple existing systems. Join us for a unique opportunity to create a more seamless and positive experience for patients, province-wide!
For more information on CST, visit cstproject.ca.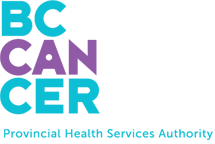 Featured CST Opportunities at BC Cancer
Become a part of BC Cancer's CST go-live journey! As a Clinical Informatics Specialist with BC Cancer, you will lead and support clinical work flow design and change initiatives in support of the strategic roadmap of the CST implementation. It's an exciting time to be in health care!
Testimonials
"One of my primary responsibilities is to regularly engage with clinical and administrative stakeholders to facilitate communication and collaboration in support of CST – this is the aspect of my role I enjoy the most. I was inspired to join the project when I recognized this was indeed a transformational change that would bring numerous quality and safety improvements to our patients.

One standout teamwork and collaboration accomplishment was when our CST Adoption Leads honed their clinical informatics acumen and became valued participants in design sessions, systems testing, peer mentor preparation, and activation support. We had truly accomplished something special as a team."

Adrian White

Senior Leader, BC Cancer CST
"The best part of joining the CST team has been having the opportunity to work with individuals from different disciplines and health authorities. This is a truly collaborative project, and we learn from each other as we work to produce the very best system for the patients of BC. The skills I am building in this role are ones I will be able to use in every part of my future career."

Tami Bull

Clinical Informatics Specialist, BC Cancer Surrey
FEATURED CST OPPORTUNITIES WITH BC MENTAL HEALTH & SUBSTANCE USE SERVICES
As a member of the CST project with BC Mental Health & Substance Use Services (BCMHSUS), you will embark on a transformative change that brings with it tangible benefits for clients, their families, our health professionals, and the health care system overall. Join a united purpose of supporting some of the most vulnerable people in BC. It's an exciting time to be in health care!
Testimonials
"Our proudest accomplishment to date is the successful implementations of CST at Burnaby Centre for Mental Health & Addiction and Heartwood Centre for Women. It was amazing to see how we were able to creatively provide training and go-live support, while balancing the safety requirements related to the COVID-19 pandemic.

Since we have gone live with CST, we have learned that transformation is not a one-time event, but a journey. Once you set out on that journey, you see benefits to the patients through clinical care, increased safety, and better data - and that makes it all worth it. With two successful implementations under our belt, we are now excited and looking forward to getting our upcoming sites ready to transform and adopt CST."

Prab Gill

Director, Quality, Safety & Systems Improvement, BC Mental Health & Substance Use Services
"As a CST Peer Mentor, I have enjoyed my role in supporting the transition from paper charting to PowerChart. The staff at Heartwood Centre for Women have done such an incredible job navigating the various changes throughout the entire transition period, which is inspiring to witness. Their competence with and ability to navigate the system makes me feel confident that all worksites will be able to embrace this change. CST is this amazing tool that allows us to streamline and standardize care. I am excited to see how CST will contribute to safer patient-centered care as more sites go live, and to see the overall positive impact this system will have for people accessing services."

Brenna Ward

CST Peer Mentor – Heartwood Centre for Women
Be the first to know
about our latest

opportunities