Our Programs and Services

PHSA Corporate serves as the hub for the entire health authority, connecting the vast array of agencies, services, programs and divisions together to ensure the delivery of superior care to all our patients. The various departments within Corporate include such areas as Communications, Finance, Human Resources, IMITS, Internal Audit, Legal Services, Quality, Safety & Outcome Improvement, and Strategic Transformation Support. We foster a sustainable and progressive system of care and a culture of continuous improvement that benefits both our employees and patients.

BC Cancer is responsible for cancer care for the people of BC. BC Cancer's cancer control program includes research, education, care and treatment, and is provided through its six regional centres in Vancouver, Vancouver Island, the Fraser Valley, Abbotsford, the North and the Southern Interior. BC Cancer also has partnerships with other health care providers (physicians, pharmacists, nurses and others) and regional hospitals and clinics across BC to bring care closer to home for those who do not live in urban centres.

The BCCDC is dedicated to preventing and controlling communicable disease and promoting environmental health for the province. BCCDC serves and supports BC regional health authorities, the Ministry of Health Services and the Provincial Health Officer, redefining the methods and our understanding of resolving the health care challenges in a new century. We offer dynamic opportunities to scientists and health professionals where they can apply their expertise to advance and promote public health policy, applied research and clinical teaching.

As BC's major treatment, teaching and research facility for child health, BCCH provides expert care for the most seriously ill or injured children from across BC. Sunny Hill Health Centre provides child development and rehabilitation. While supporting and engaging families, each employee plays a vital role in providing specialized pediatric services not available elsewhere. Our compassionate health care providers are equipped with the resources and tools necessary to achieve best practices within an academic facility renowned for advancing quality care for children and youth.

One of the largest maternity facilities in Canada and a leading academic health centre, BCW is a facility dedicated to treating and enhancing the health of women, newborns and families. We offer an expansive number of programs and services that cover everything from birthing to reproductive mental health, all designed to accommodate the special needs of our patients. From our one-of-a-kind quaternary Neonatal Intensive Care program to our world-renowned Perinatal Specialty programs, you will find a rewarding career with us.

BCEHS is one of the largest emergency medical service providers in North America. BCEHS has two main lines of business to ensure the safety of acute and critically ill patients, providing pre-hospital and inter-facility care, 24/7. BC Ambulance Service provides pre-hospital paramedical emergency health services throughout BC. The BC Patient Transfer Network works with physicians and other health care providers to provide in-the-moment information on available beds and assists in the timely transfer of patients to appropriate levels of care. Whether you are a paramedic, a registered nurse, a dispatcher, or your skills match another role with us, at BCEHS you have the opportunity to support patient care and make a difference in the community.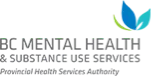 BCMHSUS provides a range of provincial specialized mental health and substance use services for children, adolescents & adults; as well as leadership for system-wide improvements through health promotion, illness prevention, knowledge exchange, research and education. From forensic psychiatry to child & youth mental health to a highly specialized eating disorders program, our mental health and substance use teams have the opportunity to utilize their comprehensive knowledge and expertise in caring for some of the most vulnerable members of society.

The BCRA coordinates the BC renal network, an innovative model of care designed to improve quality of life and outcomes for patients, and to support sound fiscal management and system sustainability. In cooperation with BC regional health authority renal programs, BCRA funds and coordinates service delivery to community dialysis units throughout BC and leads a variety of initiatives aimed at improving the continuum of care. In this highly specialized field, our employees are skilled in developing healthy collaborations to improve the quality of life of renal patients.

The BCT is the only integrated delivery system for organ transplant services in all of North America. As we deal in every aspect of organ donation and transplantation, we offer careers in a highly engaged culture where you deliver the gift of life to people throughout the province. When you join this unique and supportive team, you will benefit from comprehensive training and preceptorship in an environment built on continual professional development as you provide front-line education and patient consultation.

The CSBC is responsible for planning, coordinating, monitoring, funding and evaluating cardiovascular-related disease treatment services and prevention, province-wide. We support these high-level directions through a range of initiatives to minimize regional variation in the delivery of cardiac services. We play an integral role in developing new programs and policies to improve the cardiac health of the people in our communities and offer careers at the forefront of policy change.

PSBC provides leadership across the continuum of perinatal care in the province, focusing on perinatal system planning, service deliver, and quality improvement. We optimize and promote quality neonatal, maternal and fetal health care, utilizing a client-centric population health approach, from public health, to primary and community care, to hospital care. PSBC develops, adopts and approves maternal and newborn guidelines that recommend best practices for care using a multidisciplinary approach.
Jobs for You
You have not recently viewed any jobs
You have not saved any jobs